Top Ten Tuesday is a weekly feature hosted by
The Broke and the Bookish
. Every week they post a new topic that the participants come up with a top ten list for.
This week is about the best and worst endings to series, and I'll give you some of both plus another category.
It's actually kind of hard because there are many awesome series that are still ongoing or that are finished but I haven't gotten to the end of them yet. To be honest, the number of series I can't use because I still haven't read That Last Book makes this really hard >.<
Best series enders
Curse Workers series, by Holly Black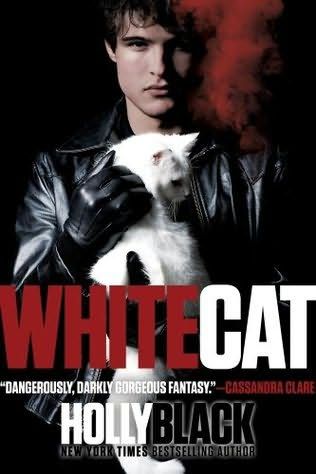 I know, you must be sick to the death of me blabbing about it in my TTT posts. I just really liked the ending, though I sure wouldn't mind more books about Cassel and Lila ;)
Wicked Lovely series, by Melissa Marr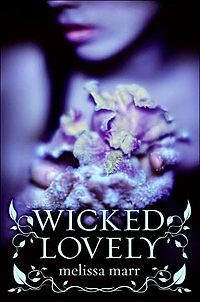 I really like the structure of this series. Books 1, 3, and 5 are about the 'main' couple while book 2 and 4 follow secondary characters but still relevantly figure into the whole thing. Book 5 just ties it all up nicely and I was satisfied with where the characters ended up.
Night Angel Trilogy, by Brent Weeks
I read the whole thing in a about a week and it's just... epic. The characters come so far and develop so much and the scope of it all is just... wow. I wouldn't have minded a bit more of an aftermath but I actually like that there's some openness at the end.
Soul Screamers series, by Rachel Vincent
I was really scared of how it would all end and it was certainly different from what I expected. I really liked it though. There was enough pain to make it all seem worth it but not so much that it left in me in book trauma.
Iron Witch trilogy, by Karen Mahoney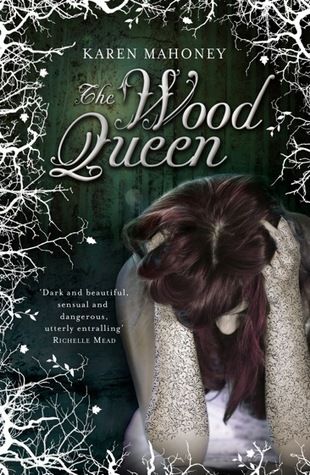 This is a really cool mixture of fairy lore, alchemy, demons, and romance. The ending rounded it off well and left me with a feeling of catharsis. This series is not getting enough love...
Demon's Lexicon series, by Sarah Rees Brennan
SRB's writing is hilarious. But she can also make you feel allll the heartache. Well, my heart was definitely sore by the end of the books, but I think the ending was realistic while still ending on a positive note.
Worst series enders
Mockingjay (The Hunger Games), by Suzanne Collins
This seems so harsh. I don't think I disliked this ending as much as many others did, but I just... the whole book wasn't really my thing. I don't remember it all that well because I only listened to it as an audiobook once, almost 2 years ago. But I think the first one was by far the strongest in the trilogy.
I dunno, there are also a couple other series enders I felt kind of indifferent about, or I'm not sure if they count because there are spin-offs. Off the top of my head, I can't think of an ending to a series I really hated.
Series enders that were 'bad' because I wish there was more
Anna Dressed in Blood
, by Kendare Blake
On the one hand, I like that it's a duology. On the other hand... somehow I got this feeling of unfinished business. I wish there was more. Or maybe I just want to go back into Cas' snarky brain.
If I Stay / Where She Went
, by Gayle Forman
Again, not sure if this belongs in here. The ending was realistic and gave the reader a good idea of what Adam and Mia's lives might be like from there onwards. But I think Forman could just as well write another book that shows them 2 or 3 years down the road.
The Infernal Devices, by Cassandra Clare
Now don't get me wrong. I liked Clockwork Princess. It made me cry more than once. But that epilogue... mpf. I liked the first part of the epilogue but then it was just all too... neat. It was really close to feeling cheating (not relationship-cheating), like having your cake and eating it too. Maybe I was just braced for more pain? Maybe I just want more Tessa / Will? I really enjoyed the glimpse of them I got in the 4th installment of the Bane Chronicles. And I know there will be several spin-offs more. But just... it won't be the same.
So... that's that. Do you have any glaring disagreements? Fist bumps? Also, link me up to your own posts so I can slam my head into my desk because of all the obvious choices I forgot about ;)