Top Ten Tuesday is a weekly feature hosted by
The Broke and the Bookish
. Every week they post a new topic that the participants come up with a top ten list for.
Hey guys :) Welcome to my first TTT post in forever (I mean it, my last one was at the end of January). I love the idea of today's topic! If book characters went to your school,
who would be sitting at your lunch table?
Varen Nethers - Nevermore, by Kelly Creagh
The amount of times I've featured that guy on my top ten lists is ridiculous, but he'd definitely be at my table! If there had been a group of goth/emo/whatever kids at my school, I would have sat with them. And if he wasn't at my table, I'd go out of my way to sit at his :P
Noah Shaw - The Unbecoming of Mara Dyer, by Michelle Hodkins
Noah is into literature and theory among other things, so he might drop by my table every once in a while. I could imagine that he's a bit of a drifter between several groups of people and sits with whoever he feels like on that particular day.
Tate - The Replacement, by Brenna Yovanoff
The girl wears combat boots and kicks ass in the mosh pit. We could talk about bands and go to shows together.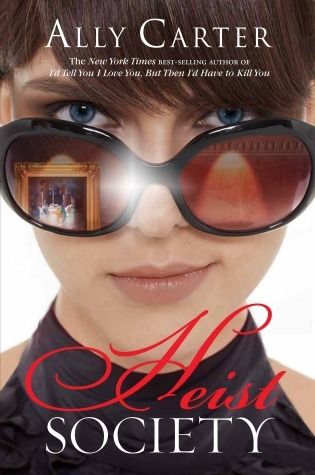 Riley - The Demon Trappers series, by Jana Oliver
When she'd bother to actually show up to school, I'd love to sit with her and hear about her latest adventures hunting and trapping demons.
Cam - The Fallen series, by Lauren Kate
Most of the time, I was more of a Cam fan than a Daniel fan (though after the end of the second book, the series went downhill for me anyway). He's fun, entertaining, and devious. Also, he can procure all kinds of stuff and it always comes in handy to have someone like that at your table.
Hale - Heist Society, by Ally Carter
I'd say he has more money than brains, but that wouldn't be true. He has lots of brains. But he's also a gazillionaire. And a thief. And a conman. And well-connected. In short, you'd want him at your table. But you'd have to keep an eye on him, too.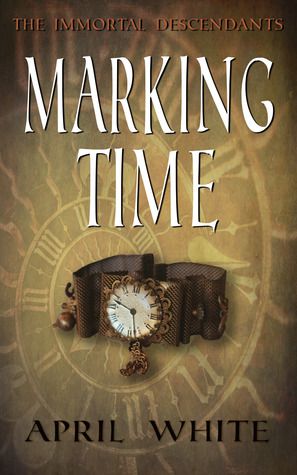 Saira - Marking Time, by April White
Saira is a Clocker - she can time travel. She's also a badass free runner, she can fend for herself, and she's loyal. Great at sarcastic witticisms, too. I'd want her to have my back.
Simon - The Mortal Instruments, by Cassandra Clare
Because he may be a daywalking vampire now, but he was a nerd first. And I just realized that my table is kind of lacking in the nerd department. Can't have that.
Sirius Black - The Harry Potter series, by J.K. Rowling
Siriusly, who wouldn't want teenage Sirius at their table? He'd entertain everyone. I can already see Varen glowering at him. But I think he might get along with Noah.
I'm not quite sure whom to give the last place to. I've thought about Tod from the Soul Screamers series, but that might be too much snark in one place. Or Nick from The Demon's Lexicon, but he might kill everyone out of annoyance. I've also considered Karou from Daughter of Smoke and Bone, but somehow I can't picture her in such a mundane place. Oh! I know! I'd pick
Sebastian Michaelis
from Black Butler. Because demon butlers. We should have one.
This was hard, guys! There are so many other characters I considered picking but somehow felt wouldn't quite fit the table. I'm very curious to see who you guys picked! Do we have anyone in common?