Top Ten Tuesday is a weekly feature hosted by
The Broke and the Bookish
. Every week they post a new topic that the participants come up with a top ten list for.
Hey guys :) This week's topic was to pick a genre and spotlight ten books that we think are underrated within that category. My problem is that I can't think of a single genre where I can find so many underrated books! I mean I could easily give you ten awesome vampire novels or dystopians or whatever, but not all of them would be underappreciated. So I'm picking more than one genre.
Underrated reaper books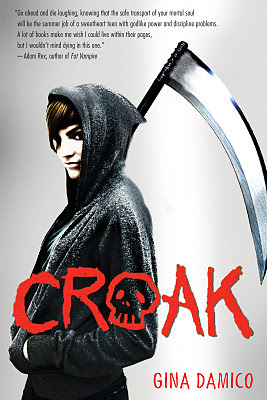 The Croak series by Gina Damico
These books are hilarious! Well, serious too because they're about death. But you can't read this without laughing. And Mrs Damico has the most awesome ideas! Just wait until you see the jellyfish or her version of the afterlife. Also, the romance is refreshingly non-sappy.
The Soul Screamers series by Rachel Vincent
This is also to a big extent a series about banshees, but the reapers become more important as it goes on. Also, there is Tod, my favorite reaper and one of my favorite male leads in general. He has the best black sense of humor. Also, the world building here is extensive and original - big plus! No weird, unresolved for-the-sake-of-plot convenient stuff. Things go badly. People die. The survivors continue to fight.
Underrated contemporaries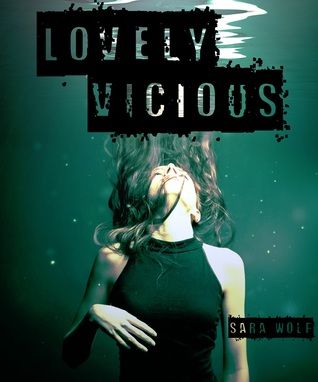 Notes from the Blender by Trish Cook and Brendan Halpin
Two very different teens (queen of high school / the metal guy) suddenly have to deal with living together because their parents are getting married. It's both hilarious and sad and just generally wonderful :)
Collide by J.R. Lenk
I found this one on a list of books with bisexual characters, but I ended up reading to a big part because of the music. In a way, this was my scene when I was a teen (minus the parties). This was my music. These were, to an extent, my people. Reading this was like taking a trip down the this-might-have-been-me road of memory lane. It's really well-written! To bad I can't find anything else by the author...
Lovely Vicious by Sara Wolf
I bought this one on a whim and read the whole thing in one night (yes, until like four in the morning). I just couldn't stop. I just like how nobody is who you first think they are and I thought the voice was very strong.
Underrated YA crime/thriller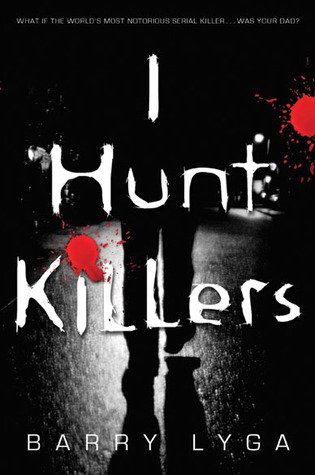 I Hunt Killers (Jasper Dent series) by Barry Lyga
I always think this series is huge but then sometimes I think that not all that many people have heard of it. I'm not sure. Either way, it's fantastic and I think more people should read it. Jasper is a really untypical and lead with a complex personality. However, this is about gruesome murders. So you shouldn't be easily put-off.
The Book of Blood and Shadow by Robin Wasserman
I mainly read this one because parts of it are set in Prague, but I got sucked in by the mystery/thriller element. Couldn't stop reading. So many possible suspects. So many secrets. But again, not a sunshiny read. This title is to be taken seriously.
Underrated historical / steampunk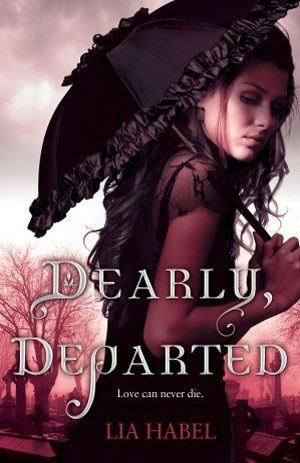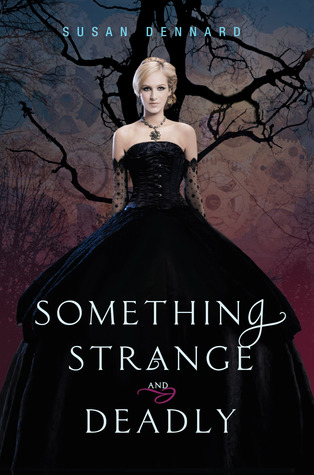 Dearly, Departed by Lia Habel
This is one of my favorite steampunk/zombie novels. I love it. I love the world building, I love Nora, I love Bram, I love the type of relationship they have together. I love that the book is both action-packed and bloody but also funny and romantic. Also, it talks about important social questions that apply to our own world as well.
Something Strange & Deadly by Susan Dennard
I think with the sequels, this series has garnered more attention, but still not all that much compared to other YA fantasy novels. Which is a pity because again, great steampunk/zombie historical combination. There's both awesome mechanical stuff but also magic and social boundaries and family issues. I really need to get the third one now that it's out...
The Faerie Ring by Kiki Hamilton
I've only read the first two but I loved them! It's Victorian London with faeries, and the protagonist is a girl thief living on the street. I love how it picks up on how many Victorians believed faeries existed alongside them and how it portrays both the hardships of life on the street but also the companionship between Tiki and her chosen family.
So, that was it from me. Do you know any of them? Do you agree they are underrated, or do you think they are already getting enough attention? And what did you pick this week? Link me up in the comments :)