Top Ten Tuesday is a weekly feature hosted by
The Broke and the Bookish
. Every week they post a new topic that the participants come up with a top ten list for.
This week's topics is about stories that get us in the Halloween spirit
I loooove Halloween, even though we don't celebrate it here! I've always loved spooky and creepy things (I read my first vampire book when I was 8 and my favorite stories were about ghosts and witches), so here are 5 books and 5 movies to get you in the spooky mood :)
Books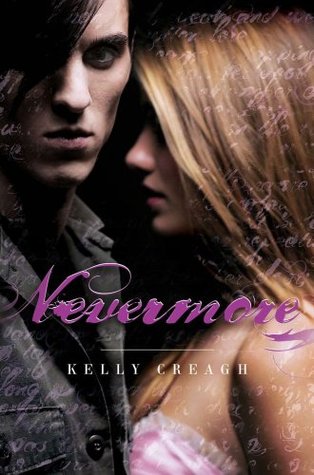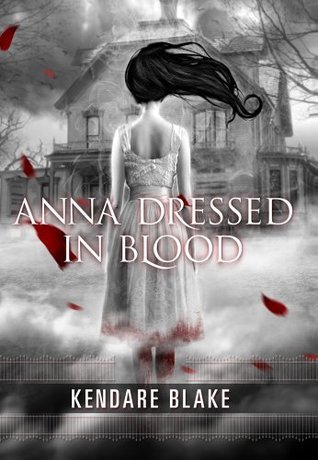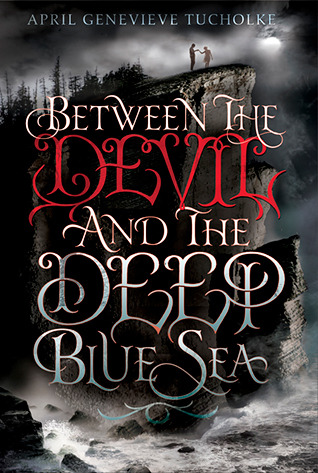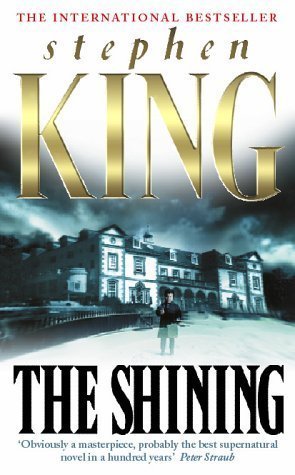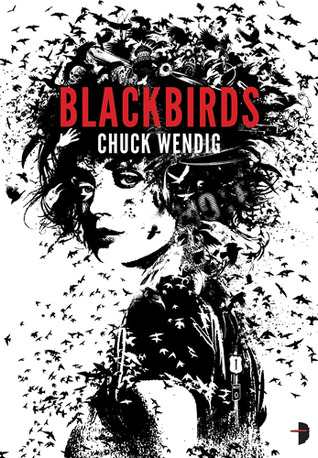 Nevermore
, by Kelly Creagh
It's Poe-inspired and incredibly eerie! Also, Varen is one of my favorite book boyfriends.
Anna Dressed in Blood
, by Kendare Blake
Murdering ghost. Ghost-hunting teenager. With a knife. And plenty of snark.
Between the Devil and the Deep Blue Sea
, by April Genevieve Tucholke
Modern-day gothic including a small town, an old manor, haunted mines, and a boy who is not what he seems.
The Shining
, by Stephen King
I don't think this one needs any introduction. But the book scared me even more than the movie. I think the nest of wasps and those hedge animals in the labyrinth were some of the creepiest parts.
Blackbirds
, by Chuck Wendig
Great mixture of gross and psychological horror. Miriam Black is one tough cookie.
I've highlighted many of these before but I just can't help myself when it comes to a great creepy or eerie story...
Movies
The Nightmare Before Christmas
(duh)
This one is a classic. And you can watch it on both Halloween and Christmas! The music is so beautiful and I just love Tim Burton's style. I also wanted to include Corpse Bride on this list but since Sleepy Hollow is another Burton movie, I thought that'd be a bit overkill.
The Lost Boys
Sleep all day. Party all night. It's good to be a vampire! It has music by Bauhaus. It's funny. It has young Kiefer Sutherland. It has the Frog Brothers who steal holy water from a baptism to fight off evil vamps (as seen above). This movie may be two years older than me but it's pretty awesome.
American Horror Story
I've seen Murderhouse, Asylum, what's out for Freak Show so far and the first few episodes of Coven. So far, I like Murderhouse and Asylum best. And I was definitely plenty freaked out during both of them! Mostly though I just think the actors and the storytelling are amazing. I also love how each season is completely independent from the others but since you've got part of the same cast, you automatically draw comparisons between the different characters an actor has played.
Donnie Darko
This one's a classic. It's not just eerie, it actually features Halloween. And the idea of costumes. And time travel. Sleepwalking. The end of the world. I really need to watch it again.
Sleepy Hollow
Great mixture of creepy and funny. I just love seeing Johnny Depp faint in this one and bumble his way through Ichabod Crane's investigations XD When I read the novella this is actually based on, I was really disappointed. The movie is so much better.
So what do you guys think of my picks? Have you seen/read any of them? I'm also curious about your picks so that I can discover more creepy reads and movies :) Anything that makes me feel like this on Halloween would be great: