Hello my lovely readers,
I just wanted to notify you that I'll be gone from Sunday at oh-hell-no o'clock (otherwise known as 'your flight departs at 7a.m. so head to the airport at 5') in the morning until sometime on Wednesday.
'Gone where?', you might ask.
Well...
Barcelona!!
I'm so excited! :D Yes I live smack in the middle of Europe and the flight is less than two hours but I've never been to Spain before! I'll be going with my family (first time in over two years) and we'll see how that goes down, but my sister knows the city a bit and I'm honestly looking forward to some warmer weather. It's very snowy and cold here in Zurich at the moment. Brr.
I'll get to see this:
I don't own the picture, find it here.
And this: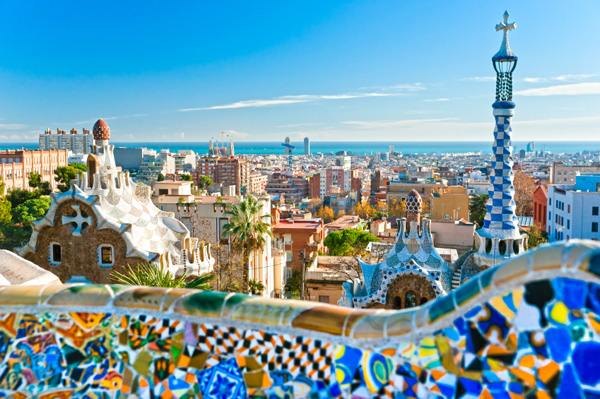 I don't own, find it here.
Seriously, I love Gaudi's art! I've wanted to see the Sagrada Familia and the Park Güell for years :) According to my sister, there's also a great Old Town part with lots of little alleyways and boutiques and other interesting little shops. And of course the Rambla. We probably won't be going to the beach because alas, 'tis not the season. However, because of that it'll also be less crowded which is a plus in my book.
Now what does this mean for you and this blog?
I have some posts scheduled, so on that front you shouldn't notice too big a change. However, it will take me longer to reply to comments and comment back on memes. I should have WiFi at the hotel but I don't know yet whether or not I'll take my netbook and I don't feel like returning comments on my smartphone. It's just too cumbersome. I also don't think I'll do much in that hotel room besides sleep anyway :P
So... see you guys next week, unless my plane crashes *touch wood*
If anyone is interested I'll post some pictures when I'm settled in again :)